Fringe Hair & Beauty Salon
Fringe Hair and Beauty is a salon based in Minster Lovell near Witney, Oxford.
Based on our signature 3Fs – Friendly, Fun, Focussed experience to hairdressing, our team of stylists through consultation will help you find the perfect hairstyle to suit you and your lifestyle.
We welcome mature, young, male and female clients to our salon with an experienced stylist to suit everyone's requirements.
To make an appointment call 01993 775100 or fill in our contact form.
Opening Hours

Monday
Closed
Tuesday
09:00-5.00
Wednesday
08:00-6.00
Thursday
09:00-8.00
Friday
08:00-5.00
Saturday
08:00-4.00
Sunday
Closed
He Doesn't Want Socks! Great Father's Day Gift Idea from Fringe
The Redken Brews range for men is so much cooler than socks, and makes your dad's hair look awesome too!
Available in-store at Fringe Hair & Beauty now.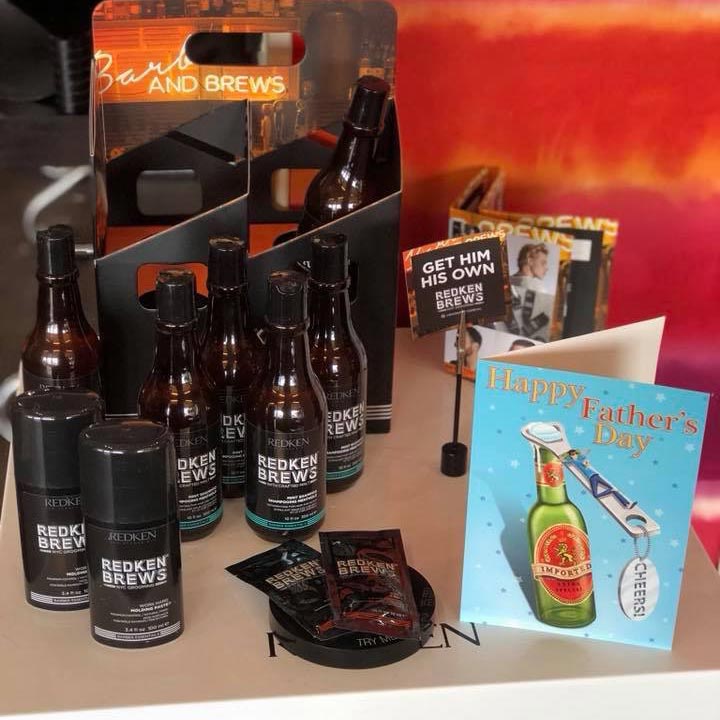 Salon Vacancies at Fringe
SENIOR HAIR STYLIST
We are searching for a Hair Stylist to work full-time / part time within our team at the Fringe Hair Salon.
We are looking for someone who is knowledgeable about current hair trends and a passion to learn.
We offer progress and training opportunities no matter what level you join us at.
A gross salary instead of commission based or targets.
If  you are interested we would love to meet you. Please pop in or call us on 01993 775100.
More details at Indeed.
HAIRDRESSER – Rent-a-Chair

A great opportunity for a qualified hairstylist with experience and clientele to run their own business in a busy, professional, friendly Salon.
Create your ideal job around your personal circumstances and earn the living you decide.
If  you are interested we would love to meet you. Please pop in or call us on 01993 775100.
More details at Indeed.
Call 01993 775100 and ask for Gary or Steve for more details.
Rock the boldest hair colour with Redken!
Introducing new City Beats in salon colour service. It has now arrived at Fringe so we can help you achieve the edgiest vibrant shades inspired by the streets of NYC.
Feel the energy, hear the beat and discover stay- true hues that let you unleash your boldest look with semi permanent results.
Our available shades are :-
Broadway Blue, East Village Violet, Midtown Magenta, Big Apple Red, West Village Sunset, Yellow Cab andTime Square Teal.
Call in at the Salon to see our colour chart or go ahead and call 01993 775100 to make your City Beats appointment!