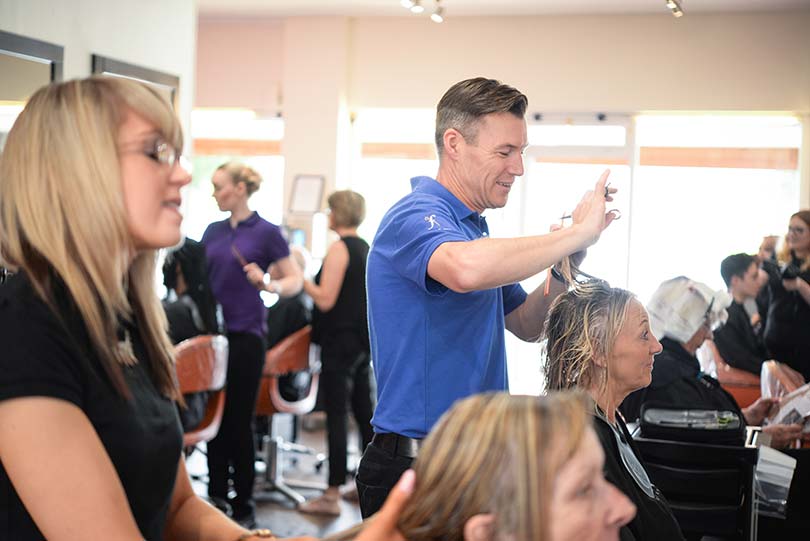 Hair Appointments
The Salon is open five days a week for hair appointments for both ladies and gents, with prices starting at just £30 for women and £23 for gents.
We offer a full range of services including the latest "on trend" colour balayage and precision cutting techniques.. To make an appointment call 01993 775100 now.
Call 01993 775100
Call us now to make an appointment. Our salon is easy to find and there is loads of free parking right outside the front door.